デビルスティックアーティストSHOGUNとKIAによるスペシャルデュオ。
高い技術力を持つ2人によるパフォーマンスは、デビルスティックを新たな次元へ押し上げる。
moment is a special duo performance by devilstick artists SHOGUN and KIA.
Their high skill pushes devilstick juggling to the next level.
プロフィール詳細はこちら(pdf)Profile detail(pdf)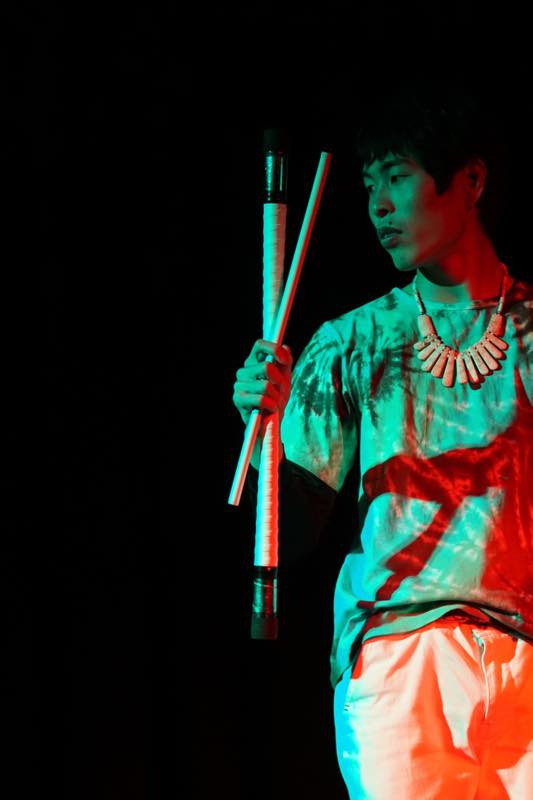 〈Stick Artist KIA プロフィール〉
日本で唯一の超人登録機関「超人プロ」登録パフォーマー。
東京都公認のパフォーマーライセンスである、東京ヘブンアーティスト取得。
その、圧倒的実力で世界大会を含め日本の数々のジャグリング大会で優勝及び入賞。
2016年のジャグリング全日本大会ではチーム部門で優勝し、個人、団体どちらにおいても日本最高峰の実力をもっている。
メインパフォーマンスである、「Devil Tree Balance」はその「繊細さ」「美しさ」「難易度」から見るもの全てを大きな感動に包み込む。
〈Stick Artist KIA profile〉
KIA belongs to "Chojin Pro", the only institution that organizes "Chojin (super humans = performers)" in Japan.
He busks in Tokyo with his "Heaven Artist" license issued by Government of Tokyo.
He has won various Japanese and international competitions with his overwhelming skill.
In 2016, he won the national juggling competition of Japan with his duo act.
The level of skill in his performances is extremely high whether he performs individually, or even with a team.
His main act, "Devil Tree Balance", evokes a deep impression in the audience with its "Delicateness", "Beauty", and "Difficulty".
写真をダウンロード
Download photo